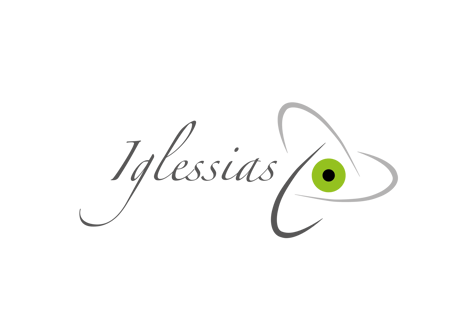 The Time Paradox: Could Eternity Be A Quantum Reality?
Within the majestic theater of the universe, time emerges as one of the most profound puzzles. Through Einstein's insightful observations and his revolutionary theory of relativity, we have discerned that time does not unfold like an unchanging river, but rather engages in a complex waltz with space and gravity. In the face of this, an even deeper question arises: eternity. Could it be possible that the convoluted laws of quantum physics suggest that eternity is not merely a philosophical construct, but a reality within our grasp?
SCIENCE AND SPIRITUALITY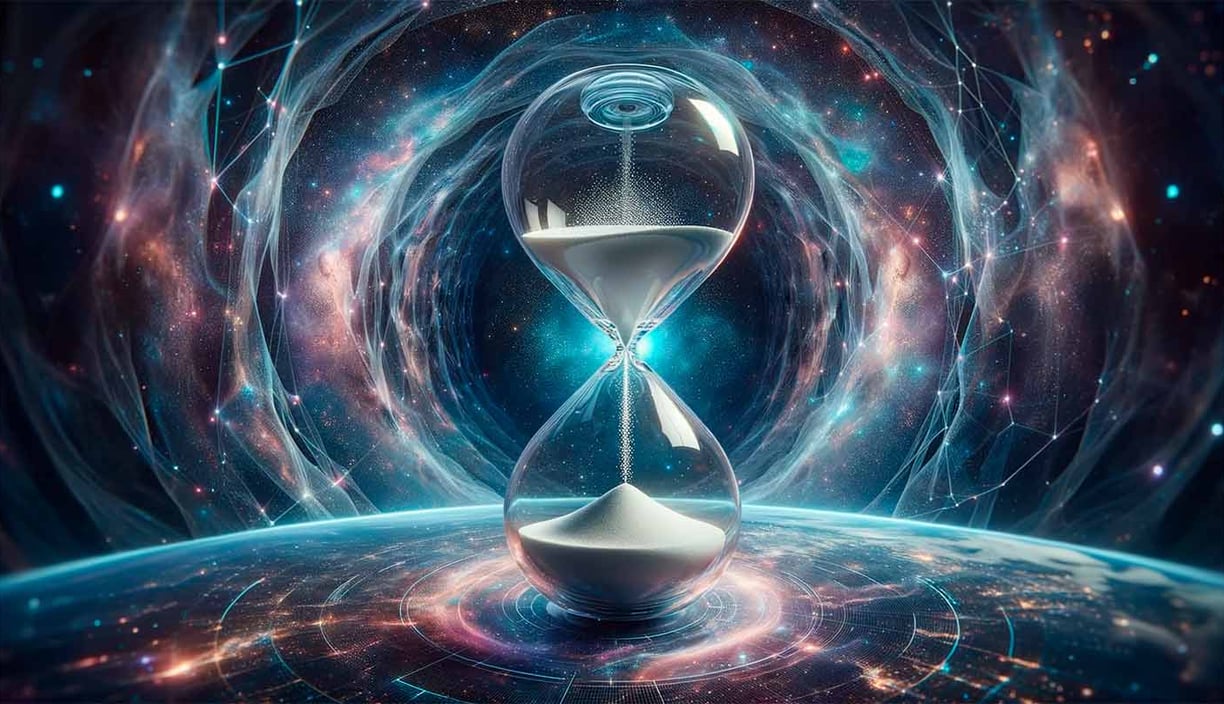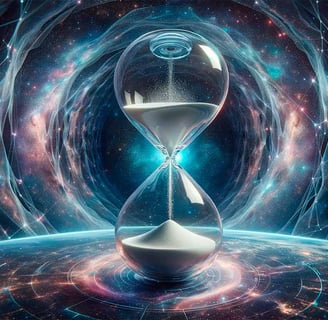 The Time Paradox: Could Eternity Be A Quantum Reality?
Foreword
In the great cosmic theater, time presents itself as one of the greatest riddles. Thanks to Einstein and his theory of relativity, we have come to understand that time does not flow like a calm river, but is intricately intertwined with space and gravity. But what about eternity? Could it be that, through the peculiarities of quantum physics, eternity manifests itself as something more than mere fantasy?
Relativity: The Inextricable Link Between Space and Time
Einstein opened our eyes to a universe where time and space are not separate entities. Relativity showed us that gravity is not simply a force acting at a distance, but a manifestation of the curvature of space-time. In this view, time becomes a flexible entity, its flow altered by the presence of mass.
Quantum: The Realm of Paradoxes
The quantum world, with its subatomic particles, shows us a universe where what we consider "common sense" often vanishes. Here, time is even more elusive. Concepts such as superposition and entanglement challenge our conventional notions of reality. In the face of such phenomena, one might wonder if eternity is a tangible possibility in this realm.
Eternity in the Quantum Context: A Reality Beyond Our Time
The notion of a quantum eternity leads us to a bold thought: is there a dimension in the cosmos where time, as we understand it, simply dissolves? In the quantum realm, particles seem to emerge and disappear in fractions of a second. Could it be that we are immersed in a state of eternity, where distinctions between past, present and future merge into a single reality?
Epilogue: An Eternal Dance of Science and Reflection
Both Relativity and Quantum Physics plunge us into an exploration that skirts the boundaries between science and philosophy. The question of whether eternity is attainable makes us meditate deeply on time and our existence. Although the answer continues to elude us, our persistent curiosity reveals the wondrous complexity of our cosmos and the possibility of an inherent eternity.